×
What Inflation? Our Invisalign Treatment Hasn't Gone Up In Price!
Book a free consultation
Your first consultation is completely free. There is no refundable booking fee so no need for your card details when you book an appointment. It is important that you get all the facts right to help you make an informed choice.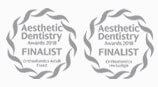 Find us
15 Artillery Passage
London
E1 7LJ
United Kingdom
0207 247 5768

3 minutes from Liverpool Street Station